Skip to Content
Residential and Commercial Gas Piping Installation
Since 1984, the knowledgeable and experienced team at Burke & Sons Plumbing & Heating, has been the leader in commercial and residential gas line installation services. We are dedicated to ensuring that your home or business is safely connected to the natural gas lines for heating and cooking. As a member of the BBB with an A+ rating and The Eagle Tribune's 2019 "Best of" award-winner, you can always count on our team to go above and beyond to ensure that you're satisfied with our level of service. Contact our team today to schedule your gas piping installation.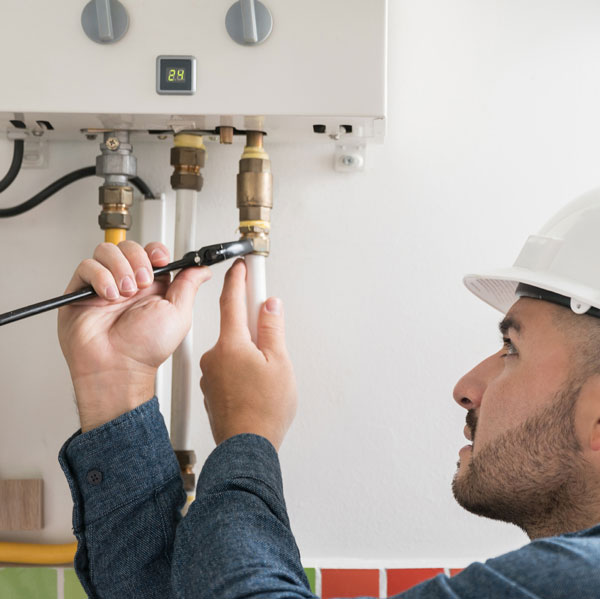 Why Natural Gas
Recently, natural gas has become a popular choice for residential and commercial heating. And for a good reason. Natural gas provides several key benefits that oil and other forms of home heating cannot compete with. When you choose us for your gas line installation services, we will answer any questions about natural gas's benefits compared to other heating solutions. Learn more about what makes natural gas an excellent choice for your home or business.
Is Natural Gas Safer? – Natural gas is a clean fuel alternative that produces fewer emissions than oil—making it safer for your family and the environment.
Is Natural Gas Affordable? – Yes! In fact, homeowners who chose natural gas save on average around $800 a year on their energy costs than homeowners who choose electricity. Not only that, the price for natural gas doesn't fluctuate as much as oil.
Is Natural Gas Reliable? – The natural gas supply on the North Shore is extremely reliable as more and more municipalities invest in pipeline improvements.
Ensuring Your Property Is Comfortable
Most homes and businesses throughout the North Shore are connected to the area's natural gas lines. Natural gas is an affordable and relatively clean fuel source. It is used to heat your property, water, as well as stoves, oven, and other appliances found in many homes and businesses. However, you must have a licensed and trained team to connect your gas line to ensure it is safe. Most towns throughout the area require you to pull permits so your gas piping is installed in accordance with local ordinances. At Burke & Sons Plumbing & Heating, our gas piping installation experts have all the licenses and experience to properly install your home or business's natural gas piping.
Choose the Local Gas Piping Installation Team
Burke & Sons Plumbing & Heating is North Shore's leader in gas line installation. Our knowledgeable and experienced team of professionals will ensure that your home or business can use your town's natural gas line for space heating and appliances. Our licensed contractors will pull necessary permits to ensure that your installation adheres to local and state regulations. If you want cleaner, more affordable heating solutions for your home or business, contact our team to get started.
Contact Us Today for an Estimate